Tuesday Topics: All about the blog
Hey friends! Here I am linking up for Tuesday Topics again and I'm pretty pumped about it. This week, the questions are all about the blog and I'm super excited to get to answering them. Also- I just recently taught myself how to add buttons to my post and my sidebar. I know, I know. This sounds like no biggie, but for me to have taught myself something techie? And to have done it correctly? I'm pretty proud of myself. Now on to the good stuff.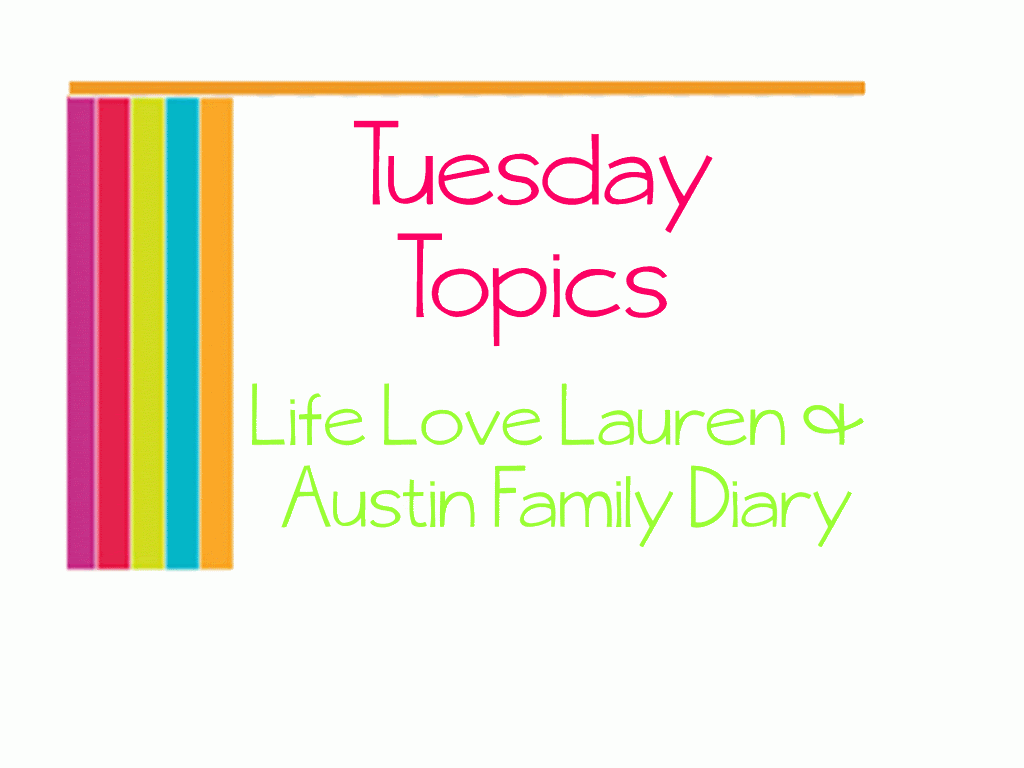 Why did you start blogging?
My Mr. and I recently had our very first baby boy. Even though he isn't even three months old yet, I already feel like time is just flying by. I started my blog to document our lives together, from being married to my Mr. to being a mommy to my little buggy.
I'm enjoying every moment since I became a Mrs.
And since I became a mommy. This is the moment that
I fell in love with my sweet boy.
What's something your readers know about you?
They know that I love my family more than anything in the world. I am always up for a fun adventure, whether it's a little one or a big one. I enjoy cooking, thought I haven't blogged nearly enough about it.
What can't you live without?
My family. Pictures. My iPhone.
What inspires your blog posts?
Any wonderful moment with my loves- baby boy, Mr., friends, family. Any of these people inspire me. I'm also inspired by any fun link up and anything Christmas related.
What do you do when you feel uncreative?
I read around other blogs to generate ideas.
How has blogging changed you?
Well it definitely has made me take more pictures. i want to document more because I want to put it all on the blog.
What advice do you have for new bloggers?
Considering I am a new blogger, this one is tricky. But I guess my advice would be to read lots of blogs, leave comments on the ones you love the most, and make blog friends. These blog friends will give you wonderful advice and help you out whenever you feel stuck. And- if you're lucky- you'll have a friend who is both a blog friend and an in-real-life friend, like my sweet friend Lori, who will go above and beyond to help you make you blog everything you want it to be.
What blogs inspire you?
Well if my little Lori shout-out didn't give it away, definitely http://
acrazywalkonthesafeside.blogspot.com. You should head over there right now and check her out.
I'm also a huge fan of Erin at Love, Fun & Football. She is so sweet and has already helped me improve my very new blog. :)
Can't wait until next Tuesday to link up to Tuesday Topics again!
Happy Blogging!
Mags